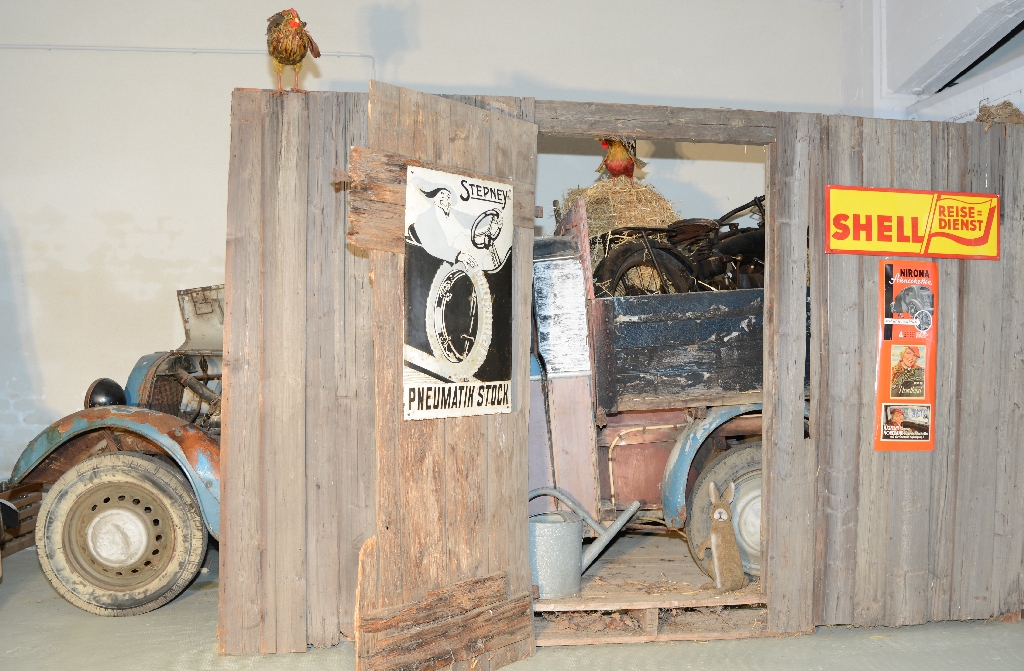 It is every classic car enthusiast's dream to discover a forgotten and untouched barn find waiting to be "reanimated". Well, here is one example. Although it should prove to be quite a challenge to get it roadworthy again.
The remains of this DKW pickup were donated to the museum by a car dealer in1995, who could not provide any details about the history of the car. It had just been dumped on his yard, so he passed it on unto us. It was not until 2013 that a visitor recognised the remains as one of the former cars of his fathers car upholsterer company from Chemnitz.
The peculiar blue paint scheme (or what was left of it) had struck him as familiar, because it had been his task once to pour all the paint surplusses together and brush it on the car. That happend 40 years ago when he was an apprentice in the workshop. He could even provide pictures of the car in active use, and provide us with details of the cars fate. Now we learned that the poor DKW, not longer being safe enough for public roads, had to earn his money delivering lunch to farmers in the fields the until late 1970 until it fell apart.
Draped with hay and several chicken at our former museum location it proved very popular with our youngest visitors. 
And it was actually quite a challenge to transport the wreck in more or less one piece, together with the surroundig shed.
Specification:
Two cylinder-two stroke inline, watercooled
690 ccm, 20 hp, "Dynastart"
3-speed gear box
front wheel drive
weigth ca. 750 kg
max. speed 85 km/h