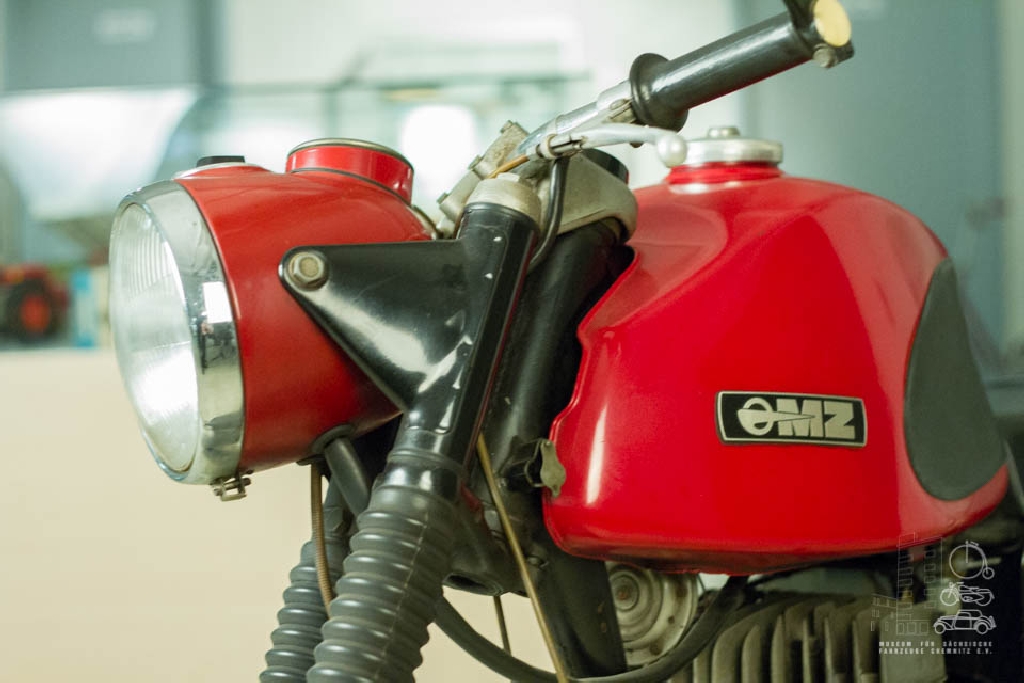 Products of the East German motor industry usually representeted international standards when new or were even ahead of its time. Due to limited ressources and central planning however, most car and bike models remained in production far too long. This is also true for the Earles-fork MZ-bikes of the ES model range, which in the end just looked dated. It came thus as a pleasant surprise when MZ presented its newly developed ETS 250 in 1969. Compared to the usual dull but sturdy bikes from the Zschopau factory, it looked quite modern and sporty. With ETS standing for Einzylinder-Telegabel-Schwinge (single cylinder-teledraulic forks-swing frame), it immediately became the most sought-after MZ on the home market. But it was not easy to get one as the demand was always higher than the number of bikes available in the country. Long waiting lists existed.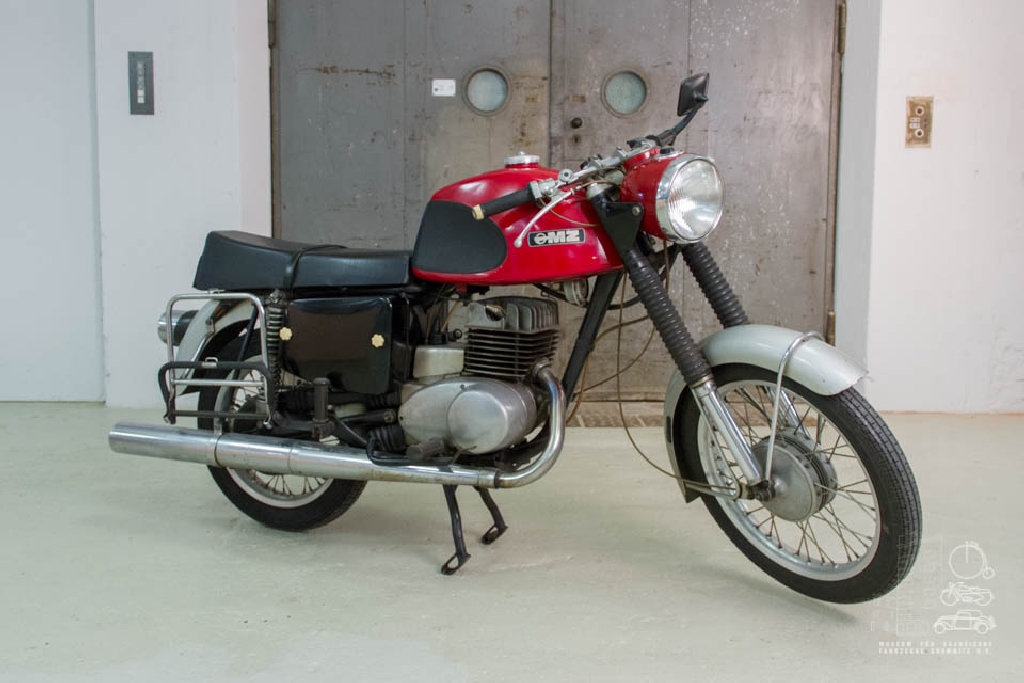 Occasionally however, fortunate coincidence happens as in the case of this bike. A young Jochen Werner strolls past the local IFA-dealership in 1972 and spots the bike through the windows. He immediately asks the staff whether the ETS is actually for sale, and to his surprise the answer is yes. Mr. Werner signs a contract but returning home realises that he hasn't actually got the money. He then uses all his charm on his wife -and it works. Within the next week Mrs. Werner buys the bike. The couple became very happy with the MZ, travelling around on it for years to come, especially to racing events.
After the demise of his husband Mrs Werner decides that it would have been in his best interest to present the bike to our museum. We think so too.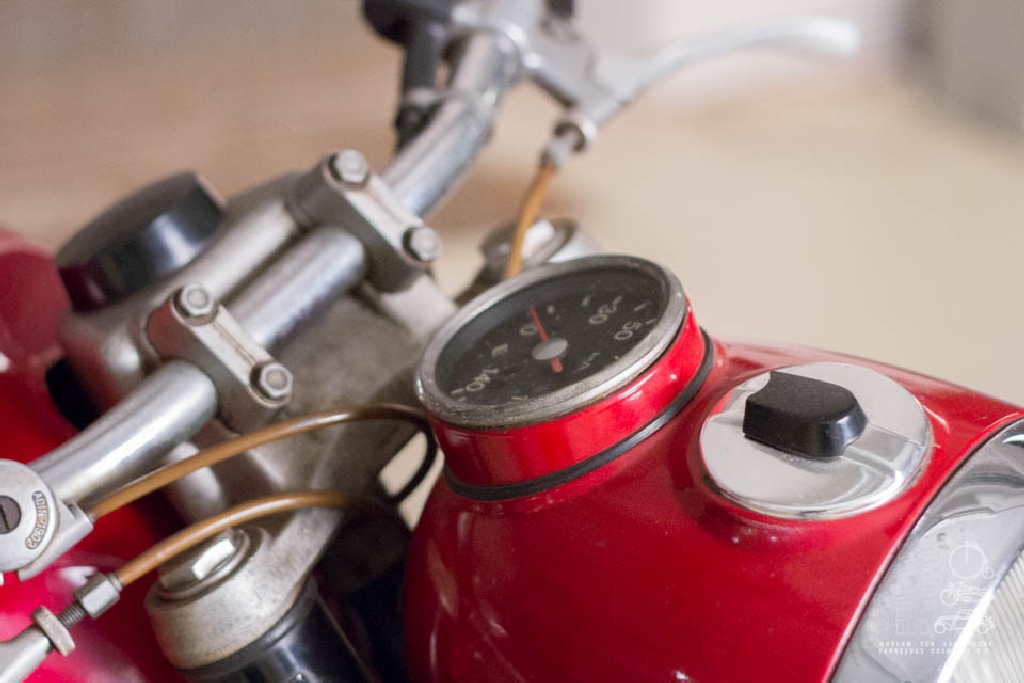 Specification
Two-stroke single, 250 ccm
19 HP at 5200 rpm
4 gears
weight: 150 kg
max. speed: 125 km/h