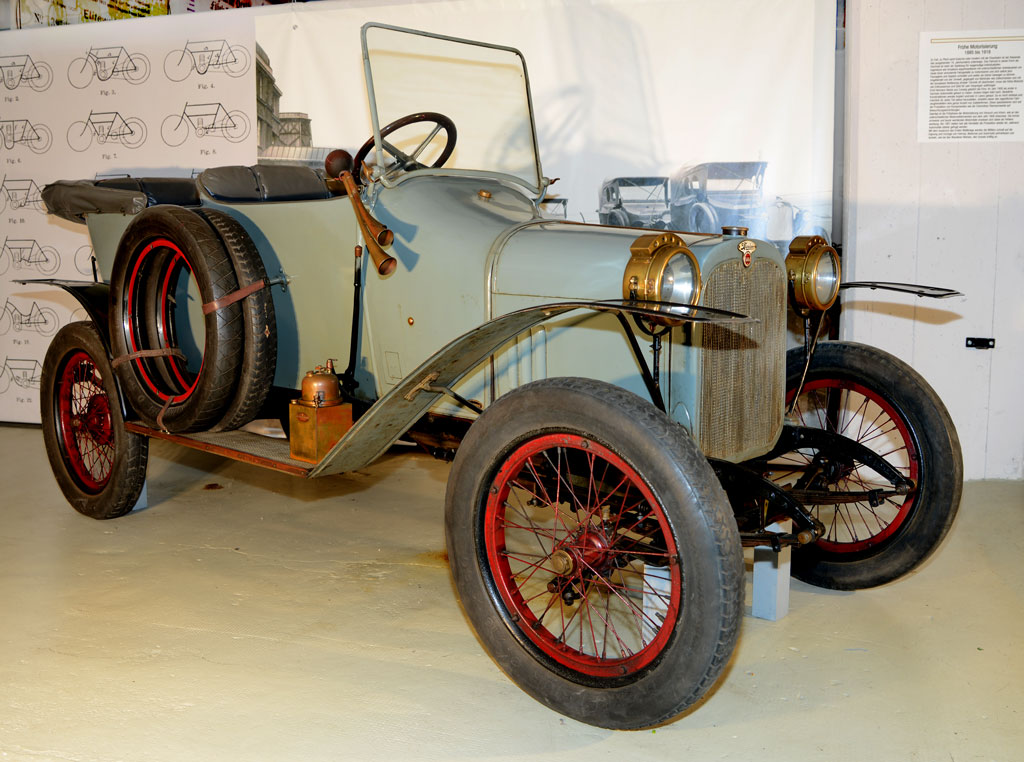 The Wanderer Works were founded as a bycicle manufacturer and repair shop in 1885. They took up the production of motorcycles, milling machines and typewriters at the turn of the 20th century and went on to become one of the largest companies in the Chemnitz area. It was a logic move to try and enter the car market with the launch of their first serial production car in 1913. The peculiar two seater design, with driver and passenger seats in a row, was laughed about at first. However, the small car proved to be quite powerful and well built, winning the "Alpenfahrt"  – one of the hardest and most renowned competitions of its time. The model became very succesful in Germany and many other countries. During WWI it served in various armies. The design was permanentely improved with subsequent three- and four seater versions. It stayed in production until 1926.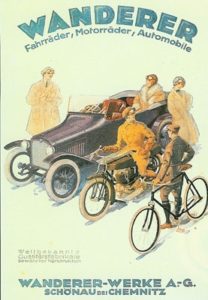 In Germany the modell was almost solely known under his nickname "Puppchen", meaning "little doll", after a very popular song from an operetta in whitch the car had once played a role. About 50 "Puppchen" are believed to have survived worldwide, with known cars in Scandinavia, the US, Australia or even Japan.
The car on display is one of the oldest existing W3. It is quite famous, as it belonged to one of the authors of the first major publication ("Ahnen unserer Autos", 1975) on car history in East Germany.
Fun fact: "Wanderer" actually means "rover" and there is anecdotal evidence that the founders of the company had asked the Rover company in Coventry for permission to use a translated form for their own products.
Specification:
1,2l four cylinder fourstroke engine,
inline, watercooled
output: 12 hp
max speed: 70 km/h
weight: 550 kg